The holidays are around the corner and Prosecco DOC is here with some tips to help you celebrate!
Choose the right bottle. With the growing popularity of Prosecco, the market is becoming saturated with counterfeit Prosecco. Authentic Prosecco DOC can only come from the Veneto and Friuli regions. Thankfully, you can make things easier on yourself by getting a DOC certified bottle to guarantee quality every time. Be on the lookout for the blue label.
Alone or with food, Prosecco pairs well with just about anything. Its acidity makes it particularly great for cutting through sweet or salty holiday treats.
Don't have a flute? Don't worry! Prosecco, tastes great in a regular wine glass. The wine glass will help you better appreciate the aromas of the wine. But don't get too caught up in your glassware because there is no wrong way to enjoy Prosecco DOC
And most importantly, enjoy Prosecco with family, loved ones and friends. Lively and bubbly, Prosecco DOC is made to be social. Sip your way through the holiday season with Prosecco DOC!
Happy Holidays from Prosecco DOC!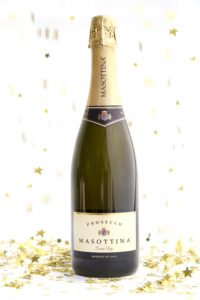 Want to learn more about Prosecco DOC USA? Sign up for our newsletter.
Sign up for the Prosecco DOC Newsletter