Lorenzo Mattotti: Covers for The New Yorker Exhibit at the Istituto Italiano di Cultura with Prosecco DOC
At the opening of the exhibition "Covers for The New Yorker" curated by Melania Gazzotti and held on Tuesday, February 6 at the Italian Institute of Culture in New York, 250 guests attended.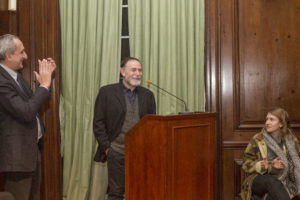 Covers for The New Yorker brings together for the first time in the United States the original pastels created by the artist for 32 covers of the magazine, as well as sketches and a selection of illustrations commissioned to accompany fashion, culture and current affairs.
Prosecco DOC was the protagonist of the evening with 6 labels that gave the possibility to guests to taste the differences between Brut and Extra Dry.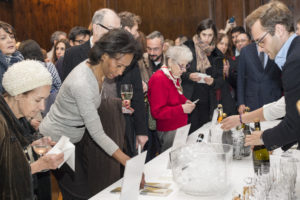 Many of the guests, including some sommeliers, stopped at the table dedicated to Prosecco to consult the brochure and took pictures of the labels to look for the favorite label in the stores.
Follow Prosecco DOC on Instagram and Facebook for upcoming events and blog updates, as well as the Casa Prosecco website for the latest news here.
Want to learn more about Prosecco DOC USA? Sign up for our newsletter.
Sign up for the Prosecco DOC Newsletter