Last September 27th, at the Spring Place in New York, the American Ballet Theater hosted the Junior Turnout, the annual fund-raising event through a charity auction, aimed at all members of the ABT under 40. Every year at the event there are also some protagonists of the ballet company and for the 2018 edition it was Sean Stewart. Prosecco DOC was present and was the only bubbly present at the bar, along with spirits and beer.
Perfect for parties, Prosecco DOC sparkles through as the ultimate celebratory companion with its fun, easy-to-drink beautiful fruit character and food-pairing versatility.
Follow Prosecco DOC on Instagram and Facebook for upcoming events and blog updates, as well as the Casa Prosecco website for the latest news here.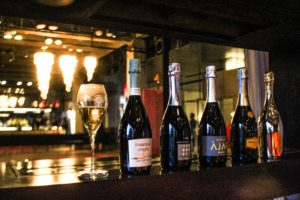 Want to learn more about Prosecco DOC USA? Sign up for our newsletter.
Sign up for the Prosecco DOC Newsletter