Summer is around the corner and we wanted to share some delicious cocktail recipes featuring everyone's favorite bubbly. Perfect by itself or in cocktails, Prosecco DOC sparkles through as the ultimate celebratory companion with its fun, easy-to-drink beautiful fruit character.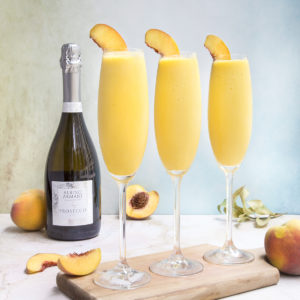 Wonderfully light, refreshing, and bubbly frozen Bellinis:
-3 cups frozen peach slices
-1 cup mango nectar
-1 (750-mL) bottle Prosecco DOC, chilled
Follow Prosecco DOC on Instagram and Facebook for more spring and summer cocktail recipes, as well as the Casa Prosecco website for the latest news here.
Want to learn more about Prosecco DOC USA? Sign up for our newsletter.
Sign up for the Prosecco DOC Newsletter