October 23, 2017 – Prosecco DOC had a strong presence at the Simply Italian Great Wines event in Chicago on October 23rd. The 1-hour tasting seminar ("Traceability and Regulation of Italian D.O.C. Wines, Focus on Prosecco and its Different Expressions") was conducted by Chicago wine expert Mary Ross.
At room capacity, the 40 attendees present tasted through 8 wines, divided into 3 flights. Over a hundred attendees were present throughout the 4-hour long Grand Tasting, were Prosecco DOC was one of the busiest tables! The event was attended by a mix of important Chicago trade members: importers, distributors, restaurants, bars and retail.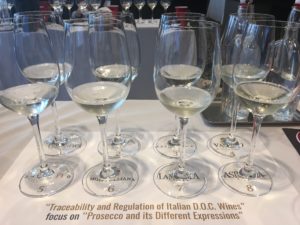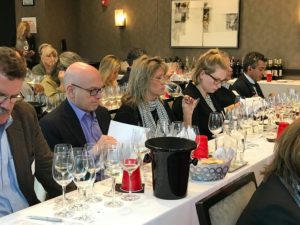 Want to learn more about Prosecco DOC USA? Sign up for our newsletter.
Sign up for the Prosecco DOC Newsletter