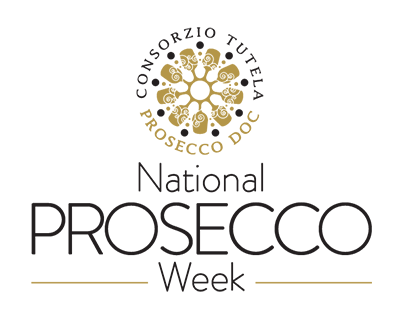 Prosecco Week in the News
As Prosecco gains global popularity as one of the most celebrated Italian sparkling wines, interest and demand continue to grow. Here you will find the most recent news and upcoming events as the Prosecco DOC Consortium launches National Prosecco Week for the first time ever in the US.
During this magic hour, Prosecco takes center stage. Clean and crisp, with apple, pear and a hint of floral notes, this bubbly is made from the Glera grape, grown just north of Venice.
Frozen Prosecco is the Best Prosecco
This sparkling juice is incredibly versatile and pairs well with all kinds of bites from bagel bites to the highest grade of sushi tuna. Why is Prosecco such a pairable wine? It is all about the balance between acid and sweetness.
Prosecco Is More Than Just A Mimosa Wine
By treating Prosecco like wine, instead of a cocktail mixer, we can really tap into the potential of carefully-made, centuries-old Italian sparklers. Sommeliers, wine shop owners, and other connoisseurs across the United States are exploring the nuances of the Glera grape.
Bellinis: a Quick Story of Prosecco Innovation
Prosecco is unique to Italy and the sparkling wine is so versatile that it is perfect to pair with all kinds of food, sipped all by itself, and it also makes for an excellent partner in a cocktail.
Spritz Plains Cocktail – Prosecco DOC
Named for the nearby Montauk beach Ditch Plains, the Spritz Plains cocktail from Ruschmeyer's is an instant summer classic. Sweet but with a bite from the grapefruit and Prosecco, it's dangerously easy to sip down.
Popping Days of Summer at Prosecco Week
The Prosecco DOC Consortium the entity that oversees the production of the hugely popular Italian sparkling wine, is hosting National Prosecco Week across the country. The fun ranges from Prosecco and Pizza competitions to master classes, led by well-known sommeliers in each city that focus on teaching and showcasing Prosecco's food pairing versatility with various dishes.
Gina drinks: The snap, sparkle and pop of Prosecco
Did you drink any Prosecco over the weekend? It was, after all, the culmination of National Prosecco Week. To celebrate, the Prosecco DOC Consortium hosted a series of masterclasses around the country. And who am I to say no to an afternoon of drinking bubbles on Miami's South Beach, which is where the gathering took place in the southeastern United States.